Listing V-157
East Springfield, NY
Listing V-157
East Springfield, NY
HOP HOUSE LODGE #1
This unique property has two separate, two apartment homes on one lot. Each has a  private backyard, with a shared parking area. Built in 2005, as an investment rental property, this large two family house has been meticulously maintained. Rental history is consistent and updates and modifications have been made regularly. The front, rear and second floor porches are mahogany. The house is vinyl sided and trimmed. A spacious backyard is private and the back porch expands to a sweet sitting area in front of the very convenient coin operated large laundry room (160 square feet) with tables for folding and extra storage for tenants. East side (960 square feet) first floor has radiant heat (propane fired), open floor plan with kitchen, dining, living areas, as well as a powder room.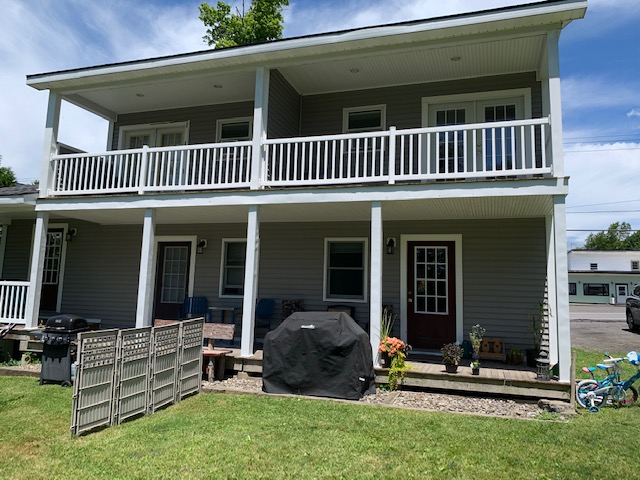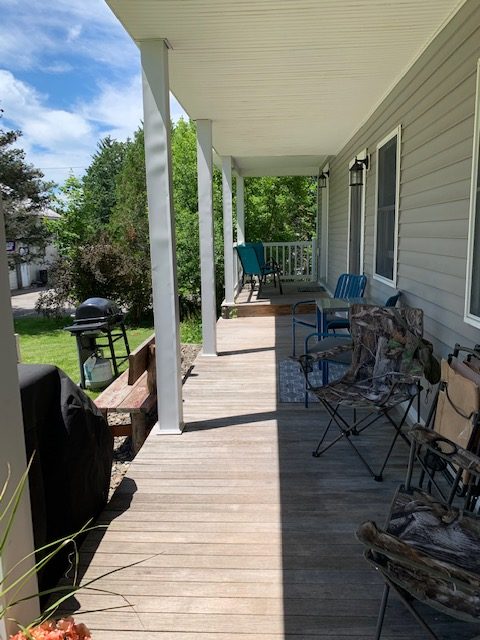 The kitchen is well appointed with the original hickory cabinets, a 4-burner propane stove/oven and refrigerator. Space for a small island completes this area. The second-floor master has ample closets and a lovely balcony for reading and relaxing. An additional full bath for the master and second bedroom completes the second floor. Lovely landing and easy staircase. All custom woodwork is finished and trimmed in butternut. The backdoor opens to an expansive porch and lawns for playing, gardening and grilling. West side (960 square feet) mirrors the east.
MECHANICALS ~ Built in 2005 on a slab with buried four-foot walls and footers. Original roof, 30-year asphalt shingle. (2005) Easy exterior access to basement for mechanicals. Original furnace, Well McLain, AMTROL boiler expansion tank, pressure tank, new well pump 2022 and back-up holding tank (never used). Anderson windows throughout & screens. New Septic (2021) with elevated infiltration.

Hop House Lodge #2 
West side (960 square feet) mirrors the east.
MECHANICALS ~ Built in 2007, new Triangle-Tube Propane Boiler for the Radiant heat on the first level. Exterior Bilco door access to the basement. One well services both properties, new well pump 2022.